MEI 2008
Lawatan Ke Utara Thailand - 5 hari 4 malam
Tarikh : 9 – 13 Mei 2008 (Jumaat - Selasa)
Tempat : Chiangmai, Chiang Rai dan Muslim Fang City
Ketua :YB Dato' Haji Ahmad Bin Md Isa Pegawai Daerah Kota Setar
Perjalanan bermula dari Hadyai dgn menaiki kapalterbang ke Bangkok
Berlatarbelakangkan sebuah masjid di Bangkok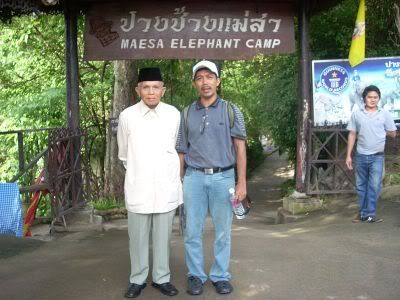 Di Maesa Elephant Camp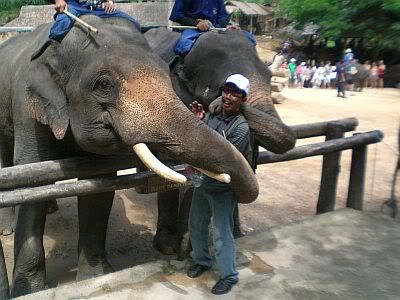 Dipelok oleh Gajah.. nasib baik la tak kuat dia kapok
Gajah yg pandai bermain bola dan buat lawak
Gajah yg pandai melukis.. CAmp ini telah tersenarai dalam Guiness World of Record akan kepandaian gajahnya melukis
Inilah hasilnya dan harganya
Dalam perjalanan ke Utara lagi
Singgah di CONDOM AND CABBAGE INN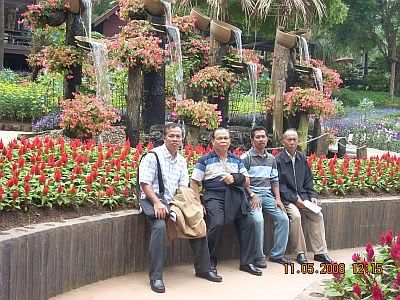 Di DOI Tung
Many People Have Called Doi Tung "Switzerland in Thailand"
The Doi Tung Royal Villa was the first residence of Her Royal Highness Princess Srinakarindra, the Princess Mother.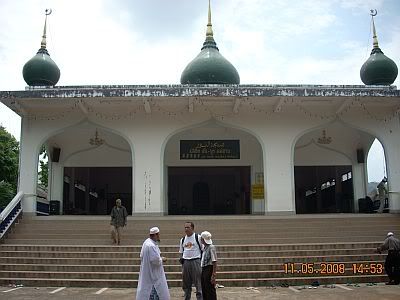 Di AN NOOR MAESAI MOSQUE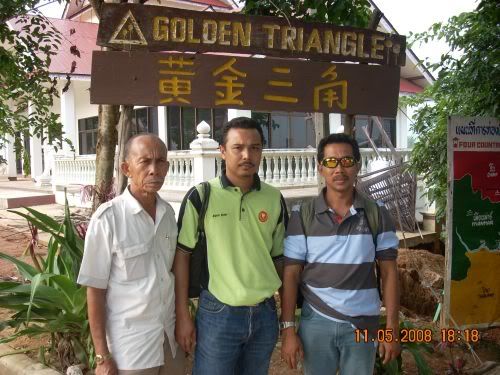 Di GOLDEN TRIANGLE..
the Karen Long Neck Hilltribe - Padaung
kenapa wanita sahaja berleher panjang?
Kerana wanita bekerja dan utk mempertahankan diri dari diterkam harimau .
dimana lelaki? Dok rumah tidoq ..jaga anak ..syok jadi lelaki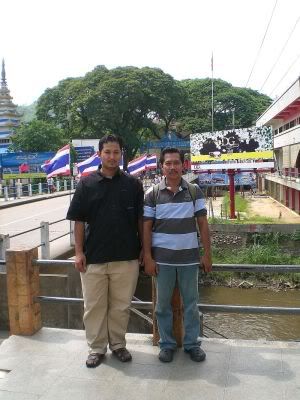 The Northern Most Of Thailand
Belakang tu Burma
Di perkampungan ISlam (cina) di utara Thai. Nasib baik boleh cakap mandarin sikit2..
ada sikit paham ler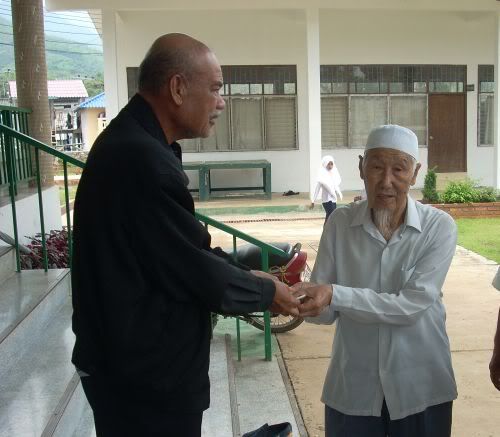 Sedikit sumbangan yg tak seberapa kpd ketua perkampungan islam oleh dari Dato' Mat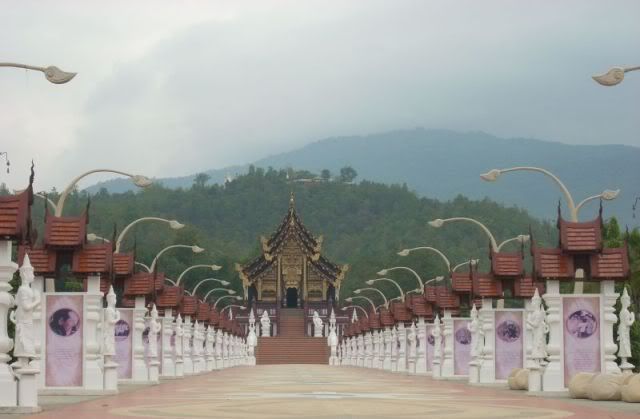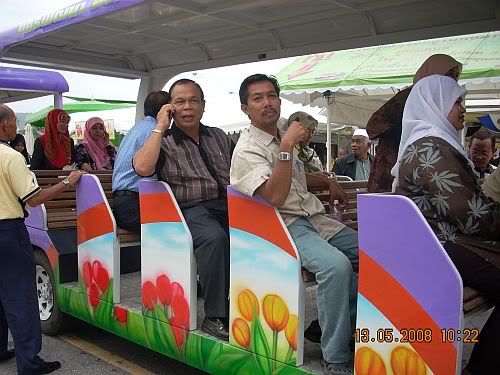 Di Ratchaphruek Garden. Chingmai